Changing Expectations and the Future of Work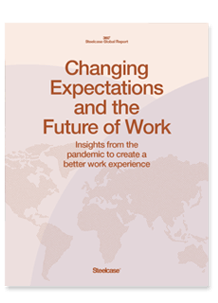 Since the onset of the pandemic, Steelcase has conducted ongoing research to help organisations
understand its impact on their people and business.
Organisations can learn from what researchers have discovered about working from home to improve the work experience moving forward.
How can employers take this research and create the best working environment moving forward?