Class Can I Have Your Attention - Steelcase Education 360 Magazine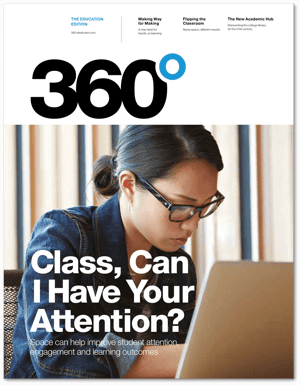 Every educator wants fully engaged students. But first you have to get and hold their attention in the classroom.
This Steelcase 360 education edition is a compilation of 360 stories that demonstrate how new active learning environments improve student engagement and outcomes and help prepare them for success in the creative economy.