Inside Innovation - Steelcase 360 Magazine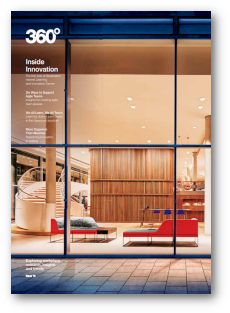 It is no secret that innovation is the condition to survive in today's globalized business world, but did you know that your workspace can have an impact on the creativity of your employees? Innovation is a direct result of creative collaboration and space can augment or undermine human interaction.
Steelcase has developed a set of space planning principles that help employees to interact, explore, test, co-create and as a result, increase innovation in physical and virtual work spaces. Together with 7 identified habits of innovation, you won't need any external innovation consultants anymore.