The Case for Place and the Need to Get It Right
This article is part of a series of updates to "Navigating What's Next: The Post-COVID Workplace."
The COVID-19 crisis thrust millions of us into a mass experiment in working from home. As economies begin to reopen, CEOs are starting to think about how work will change as a result of what we've experienced and learned. The ways we need to compete are different now and a return to business as usual is not what organisations and employees will need as we enter one of the most volatile and complex business climates in recent history. To succeed, organisations will need to be highly adaptable, and able to respond and adjust quickly to changing conditions now and in the future.
---
In this article, we'll share research on:
Why extreme work-from-home strategies are high risk
Why returning to the status quo isn't right for today — use this moment to drive change
What's next: Five ways to create a compelling and safe workplace
---
We are at a tipping point and senior leaders must make a choice about where and how people will work. The wrong choices could prove costly on many levels. The pressure to get it right has never been greater.
The Realities of an Extreme Work-From-Home Strategy
People have been predicting the end of the office since the invention of Wi-fi and laptops. Today, lots of people are suggesting the office will go away as companies fully embrace work from home as a way to give people greater flexibility. During the crisis, anyone who could work from home did and, for a while, many people thought it worked pretty well. But after months of living on video, the novelty has worn off. The vast majority of us — 88-90%* depending on the study — want to work in an office again.
The vast majority of us — 88-90%* depending on the study — want to work in an office again.
So why are we still having conversations about the office going away?
There are three common misconceptions that continue to fuel the notion that exclusively working from home makes sense for everyone.
The reality behind three common




work-from-home misconceptions

Weigh the Costs

Real estate and people are the two highest investments an organisation makes. As some companies consider ways to reduce real estate as a cost-saving strategy, it's important to consider the true costs to people.

Define Productivity

How does your organisation define and measure what it means to be productive? Routine work can be done at home. But, most leaders don't want empty inboxes, they need good ideas, problem solving and innovation.

Focus on Wellbeing

Working from home is attractive because it suggests a better work-life balance. But, extreme WFH strategies can actually make it more difficult to separate work from life and cause stress for employees' wellbeing.
Misconception #1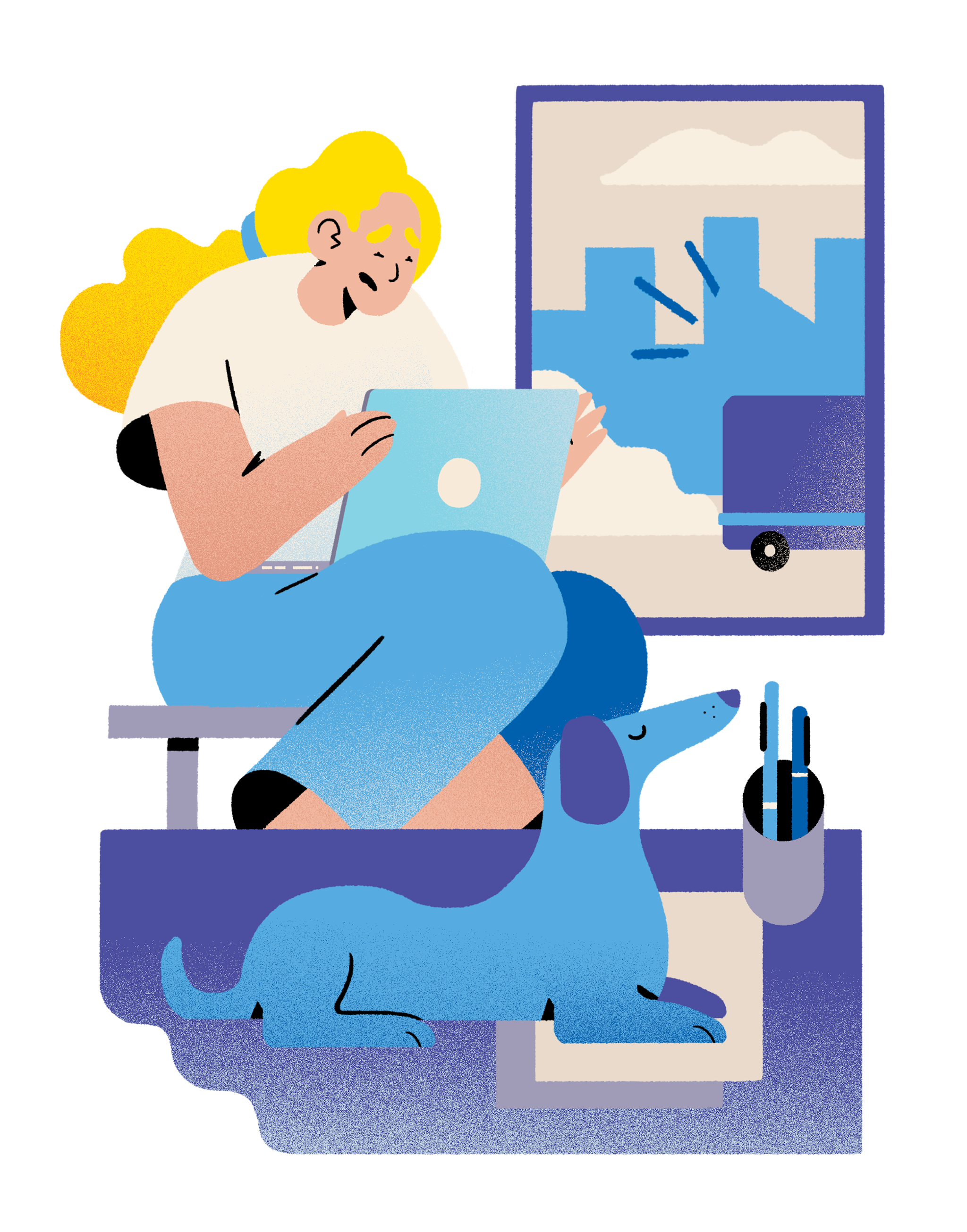 "It costs less to have people work from home."
It's true that reducing real estate and other related workplace amenities can save money. But there are hidden costs to consider before sending people home full time.
Reality:
Working from home is not possible for everyone. People may leave.
Some senior leaders perceive that WFH has been widely successful, but data tells a different story. Executives with larger homes and dedicated, well-outfitted home offices are doing fine. Their days are filled with video meetings reviewing the work of others. But their teams and more junior people, often with smaller homes, roommates or younger families, are already facing a number of challenges that are not sustainable.
Everyone's situation is different.
The office has the potential to provide everyone with the spaces and tools they need to get work done. But when working from home, some people have to juggle small spaces, family and roommates along with poor equipment and technology.
Steelcase research found senior leaders (directors or above) have more access than individual contributors to: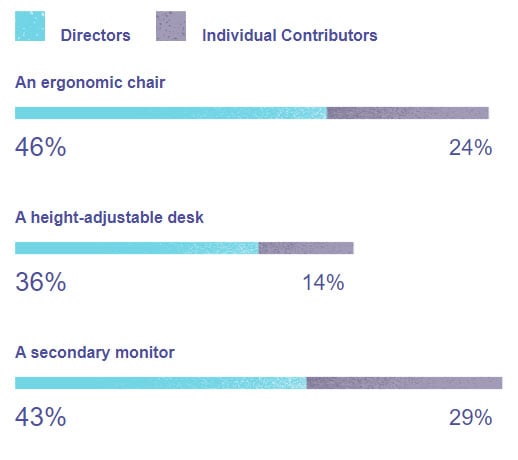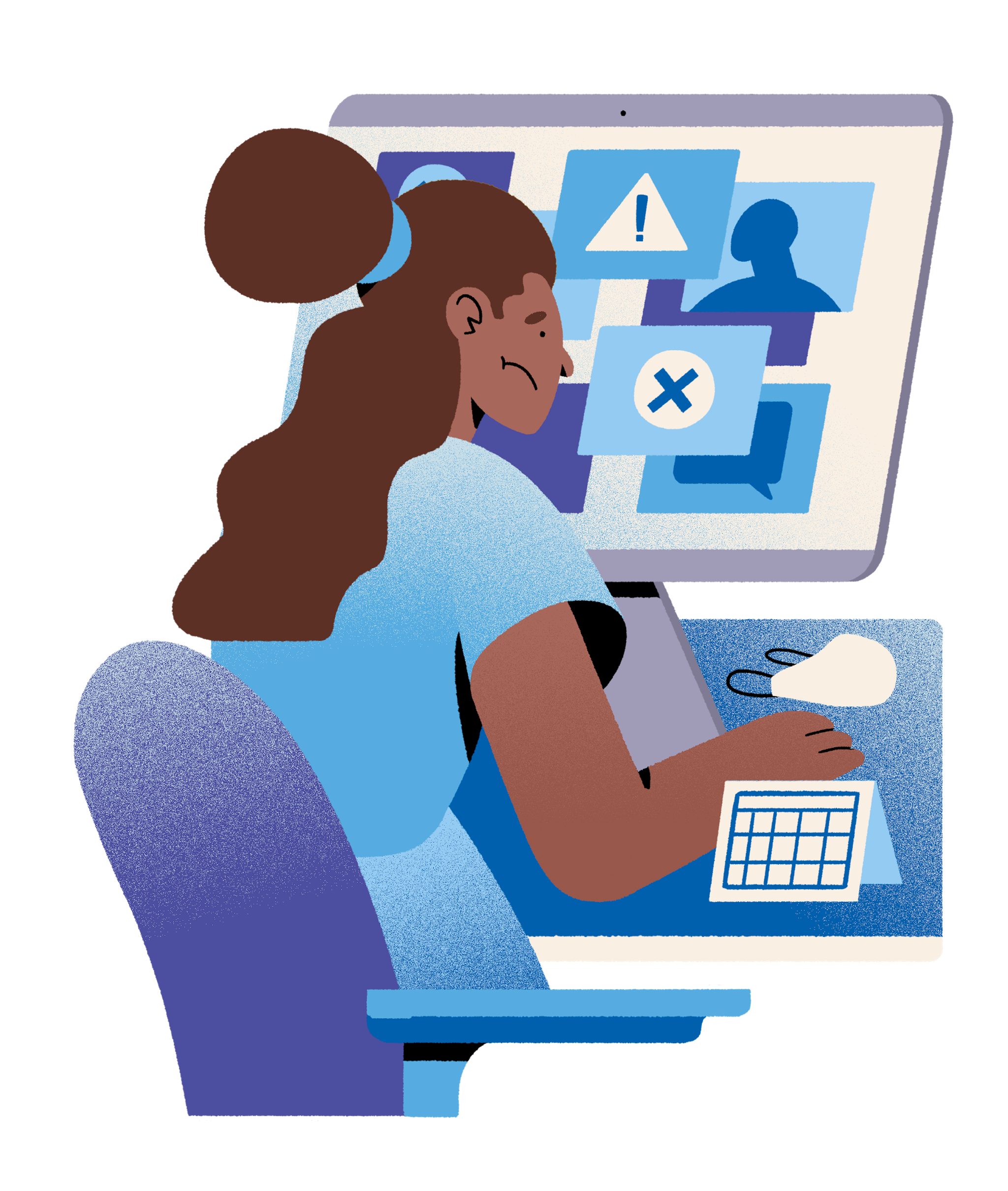 For people who don't have an optimal home office, eliminating the choice to work from an office may make that job opportunity on LinkedIn more tempting. In fact, people who always or very often work from home are far less likely to say they'll stay at their companies for their entire careers: 5% compared to 28% of those who never work remotely say they will (Workplace Trends and Virgin Pulse).
Of people who work from home all or most of the time, only 5% say they'll stay at their company through their career.

(Workplace Trends and Virgin Pulse)
It's harder to build relationships from home.
Social capital helps people trust one another, and trust is the currency of innovation. In-person connections are most effective for building social capital and helping people feel a sense of community.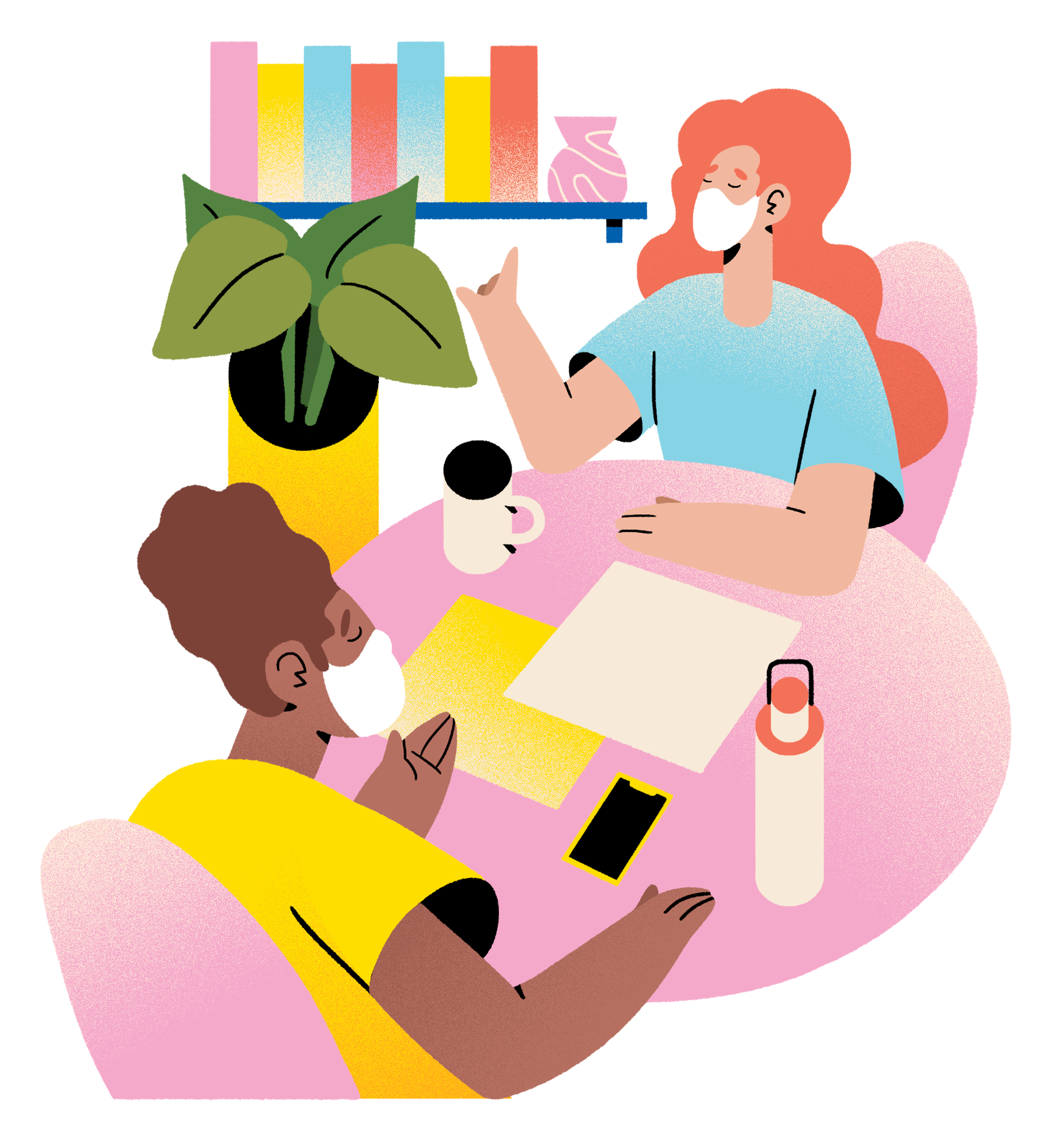 Reality:
Too much remote work hurts social capital and slows innovation.
One of four main reasons people succeed working remotely is they've already worked with colleagues at a main worksite, according to Judy Olson, Ph.D. (University of California Irvine) who studies distance work, publishing over 100 research articles on the topic. People who've worked together in person, have built social capital — a set of shared values that allows them to work together effectively, she notes. This leads to trust, which is the currency of innovation.
In an interview with the Financial Times*, Citigroup's investment banking leader Paco Ybarra expressed concern that without in-person contact, at some point, the social capital remote workers are relying on right now will depreciate. To that point, previous experiences with large-scale, mandatory WFH programs show that the real problems don't show up until after a year or so, as employee turnover begins to weaken the social networks that developed over years of in-person interaction. As social capital declines, morale decreases, turnover increases, productivity falls and eventually new leaders quietly abandon these programs and promote a return to the workplace (VitalSmarts).
Reality:
The home office increases risk to employee safety and corporate security.
Most home offices don't adhere to the strict safety measures that organisations must adhere to, prescribed by governmental agencies such as the Occupational Safety and Health Administration (OSHA) in the U.S., EU-OSHA in Europe, or the International Labour Organisation in Asia. Regulations cover specific safety criteria for their workplaces but not for home offices (Forbes.com). Yet, workers in home offices are potentially at increased risk of tripping, fire hazards, inadequate lighting and poor ergonomics.
Organisations also need to consider the security of information or IP in a home office where there is less control over guests and who has access to home office whiteboards, desks, or sensitive documents that might be left out where others can see them. In fact, 84% of IT professionals say data loss is a significant concern when people work from home. The office is a more controlled work environment when it comes to worker safety and corporate security – and employers lose control and take on added risk as a greater percentage of their employees work from home.
---
Misconception #2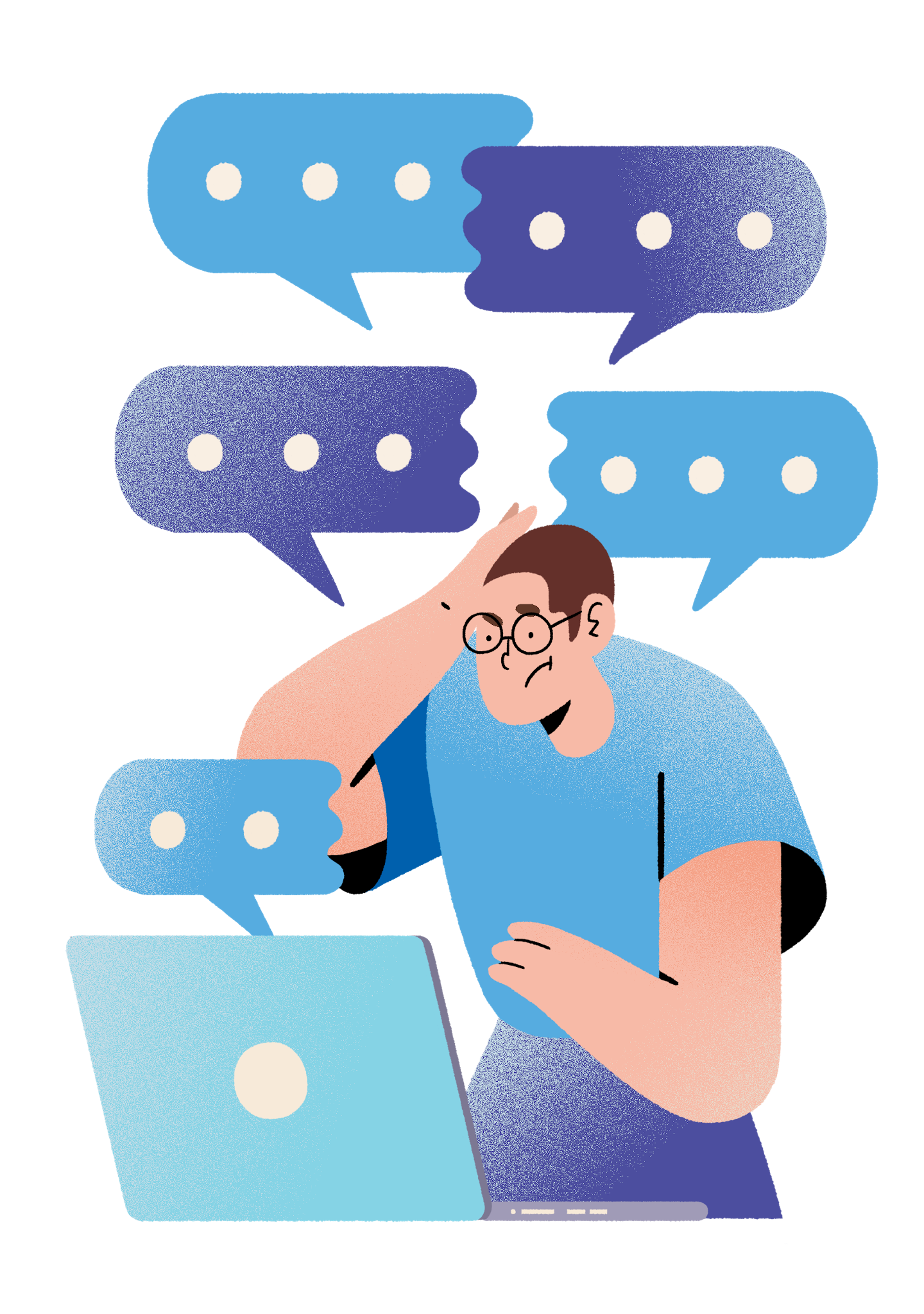 "People are just as (or more) productive at home as they are in the office."
That depends on how you define productivity. Some forms of work are easily accomplished at home. But true productivity of knowledge workers relating to creativity, innovation and transformation are notoriously difficult to measure in the short-run — particularly during a pandemic — and incredibly hard to accomplish virtually.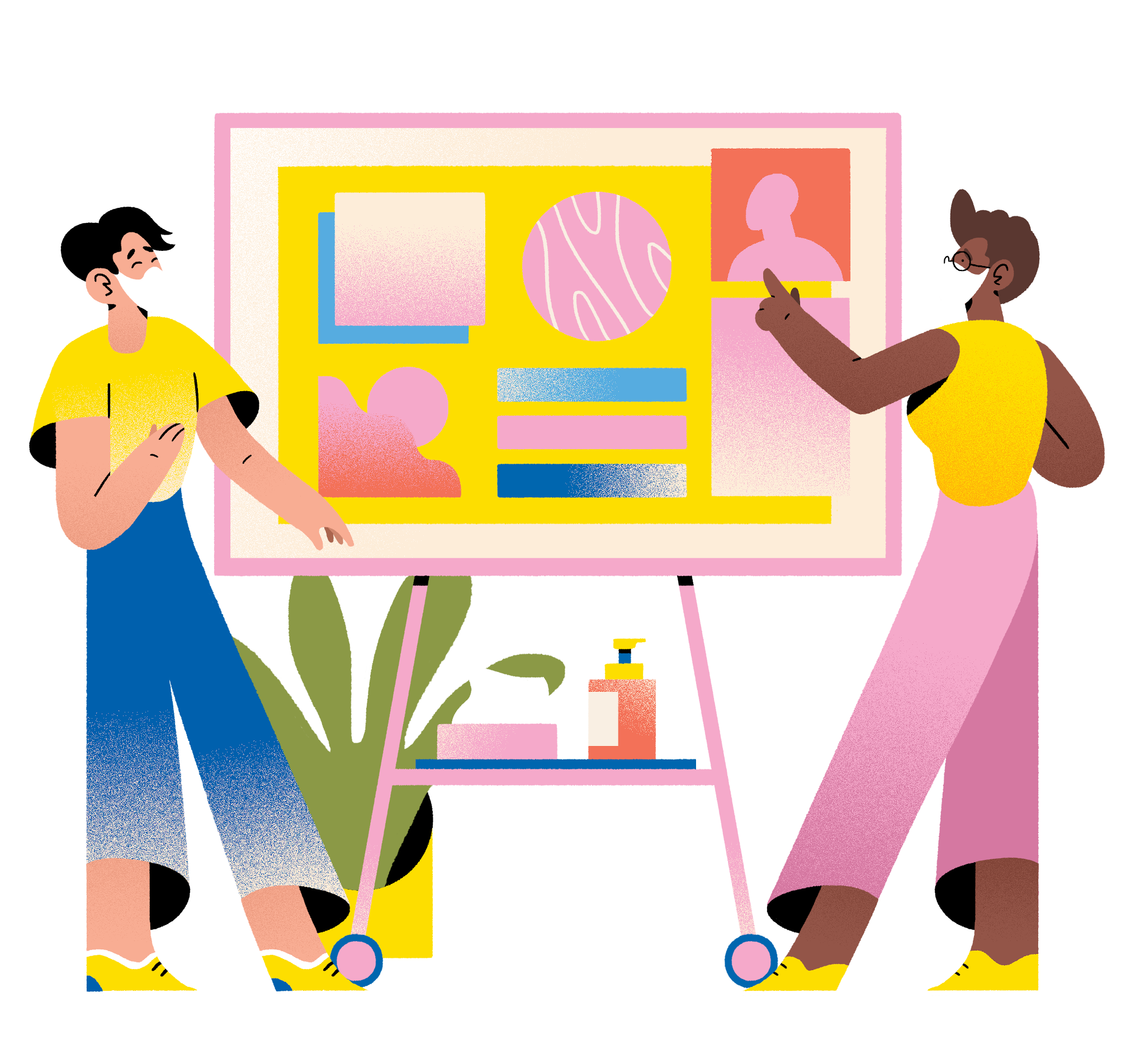 54%
Impromptu face-to-face interaction

54%
Socialising with colleagues

54%
Scheduled meetings with colleagues

45%
To be part of a community
Our interpersonal, professional networks are shrinking as we limit ourselves to interacting with tiny tiles of people with distracting beach backdrops on a computer screen. Hallway conversations are non-existent and meeting new people is increasingly difficult. Steve Jobs is famous for touting the value of running into other people. He talked about "engineered serendipity" — personally having a hand in designing the layout of Pixar's floorplan to foster unplanned interactions between employees. And Microsoft's Satya Nadella cautioned against "over celebrating" in areas where raw productivity metrics rose, saying it's tough to identify and virtually replicate the value that comes from managing, mentoring and connecting with people before and after meetings. Innovation happens when ideas collide, and people stitch concepts together to create something new. Serendipity can't be scheduled.
---
Misconception #3
"People who work from home have a better work-life balance."
Working from home has its benefits — no commute, comfy clothes and more time with family or pets. But data reveals it also comes with its own set of tradeoffs.
Reality:
People work longer as the line between "work" and "home" blur.
Employees around the world have increased their average workday dramatically since the onset of remote work following the COVID-19 outbreak.
U.S.




Three extra hours per day

U.K., France, Canada and Spain



Two extra hours per day

Germany, Austria, the Netherlands and Belgium

One extra hour per day
"Social exchange theory" indicates that employees respond to being given the ability to work remotely by working more, according to the Harvard Business Review. Employers frequently add to the workload, making requests that can't get done within a certain time period which can contribute to employee resentment and burnout. Buffer's State of Remote Work study found that the top struggles people cite are the difficulties with collaboration and communication, loneliness and not being able to unplug.
Working from home exclusively can also cause a phenomenon called "temporal disintegration." If you find yourself asking "What day is it?" you are experiencing it — people can feel slightly disoriented, without a sense of the future. It is connected to loneliness and feeling a lack of purpose. Without place-based rituals like driving to work, or being with others, people struggle to differentiate one day from the next. Without a physical separation between work and life, it becomes difficult to set boundaries.