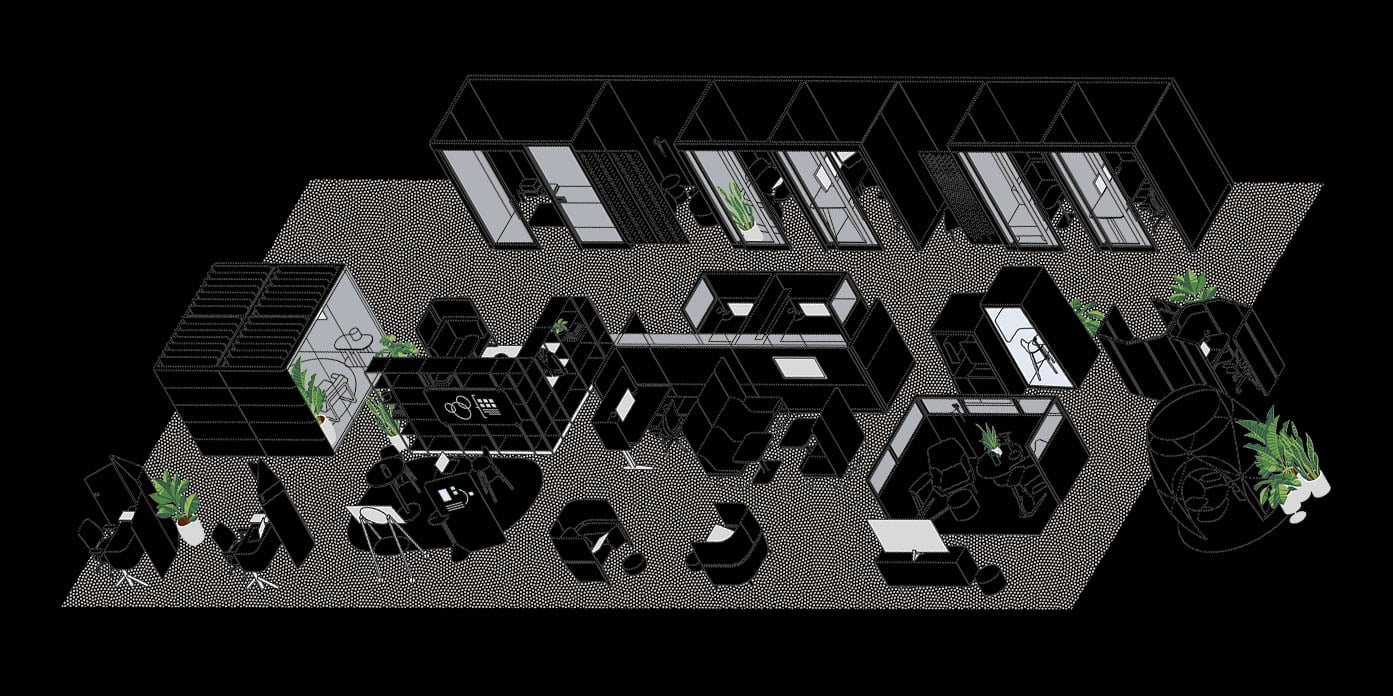 In May 2020 the consultants Deloitte hosted a webinar in which workplace experts considered how businesses could look at the challenges and opportunities emerging from the COVID-19 crisis through 'a future lens'. Is their vision of new business potential emerging from the experience still valid - and how can it now be realised?
In May 2020 few imagined that we would still be in a state of lockdown nine months later. But the steps Deloitte's panel identified then to reset working practices in the wake of the virus, are definitely worth re-considering now as our eyes are firmly set on a vaccine roll out and a Post-COVID horizon.
5 Steps for a Transformative Return to Work
Reflect on the lessons of the last 12 months. In the initial stages of the pandemic there were extraordinary stories of innovation and adaptation within businesses, as buildings and entire operations were repurposed to meet new commercial conditions. Facilities Managers, among others, emerged from their 'boiler rooms' as heroes, as they supported complex workplace reconfiguration projects and often, entirely, 'new ways of working'.

For the first time, in many companies the focus was on the office and how it functions. Suddenly it was important to understand how everyone used their workspace and what they really needed to deliver. There was also a new found respect for the logistical challenges of keeping workspaces ventilated, hygienic and fit for purpose.

This has entailed bringing different and diverse perspectives and voices to the business top table, as we improvised and strategised new solutions to keep our companies turning over. Businesses need to keep these new channels of communication open. They've revealed alot about how we gain insight and function more effectively as teams.

Recommit to workforce wellbeing and purpose through a focus on physical and psychological security. We've had to adapt to so much change and isolation in the last year that our workers need reassurance about the future. Businesses need to make clear commitments to their employees about how they are going to protect and support them as they come back to office - or even remain working from home. We can do this, among other strategies, through sensitive office reconfiguration projects, supplying ergonomic furniture for use at home. All this will help demonstrate that lessons have been learnt and wellbeing is front of mind.

Re-deploy and re-engage the workforce to maximise the way they can contribute to your new organisational priorities. If your people are coming back to radically altered hybrid workplaces, or even new premises in different locations, you need to make their transition into these new environments as seamless as possible. Communication will be key - and responding rapidly to feedback about new working practices will be central to optimising their experiences.

Rethink work, workforces and workplaces. Use the experiences of the pandemic to accelerate the embrace of future thinking. But don't do it blind, or based only on hunches. Crunch the data, talk to your people and understand the impact of remote working has had on your business. Have you seen innovative ways of working emerging that you've never considered before? Have you supported virtual collaboration successfully through new digital tools? Have you noticed that people are more productive when they can switch between remote and office working? Then now may well be the time to commit to radical changes in how, where and when your team should be able to work in the future. Scale up the unexpected successes of the locked-down world to bring new flexibility to your business thinking.

Reboot HR and make people your priority. The Covid crisis has really demonstrated how the way you look after your people - and manage their wellness and productivity is key to organisational success. Many companies have seen staff newly empowered by their ability to work from home, balancing work and family life in ways that have seen their productivity increase. Others have seen some workers' physical and mental health declining thanks to poor home office set-ups and the pressures of an entirely virtual working experience. A new approach to HR should acknowledge all our needs are different and find ways of helping us achieve the working environments and practices we need to thrive.
When we eventually return to the workplace we can achieve a more fulfilling and successful future by learning from the last extraordinary 12 months. Plans for new offices and working regimes should be backed up by plans for more 'joined-up' HR management. We need more communication, more agility and a better understanding of the impact of physical environment has on our ability to deliver.