Fitting out a new office or reconfiguring an existing workspace is a big undertaking. And choosing the right office furniture for your project can be challenging.
Often, companies fall into the same traps, from making decisions without considering the wider company goals, to not understanding what employees need, and leaving decisions too late.
Having supported hundreds of workplace transformations, we've compiled a list of six mistakes to avoid when choosing office furniture for your project.
1. Ignoring your wider company goals
One of the biggest mistakes procurement teams and facilities managers can make when furnishing an office space is not putting the wider goals of the business at the forefront of decision making.
Knowing your business priorities up front, whether it's reducing your carbon footprint, improving employee retention, or cost savings, will enable you to make decisions that align with those goals.
For example, if your company has ambitious net zero carbon goals, you will need to ensure the furniture products you source are sustainable.
If you're sure of your priorities from the get go, you'll be able to make informed decisions that will help you to reach your company's goals.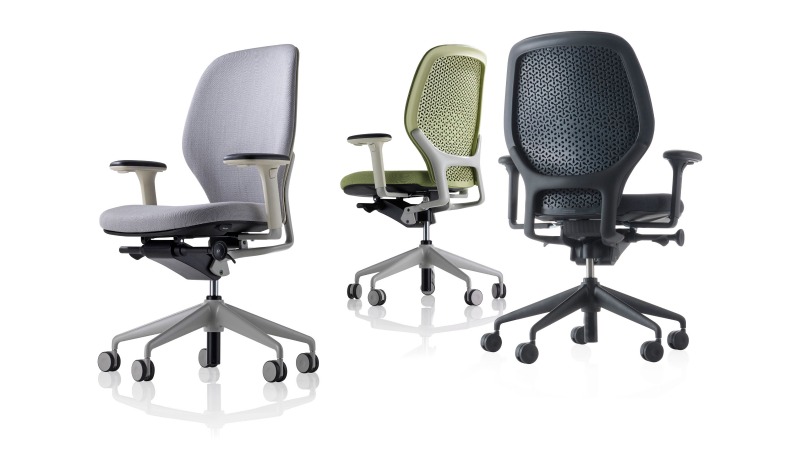 2. Failing to understand how employees use the space
You could plan out an attractive workspace with rows of height adjustable desks and funky booths. But if the space fails to meet how your employees need and want to work, it will all be for nothing.
So when planning your workspace, do your research. How do your employees use your existing space? What works, what doesn't? What do they need to use the space for? How do they want to work?
Knowing what tasks and activities the team are trying to do will help you identify the furniture items they need within the setting.
For tasks that require high levels of concentration, workers may need a high performing ergonomic task chair, access to a second monitor, and acoustic privacy. And when collaborating in teams, perhaps they need stools and high tables to encourage leaning in, and access to whiteboards to brainstorm ideas.
Choosing office furniture that supports the type of work people need to do will not only help them to do their best work. But it will also encourage them to come into the office, and make them more likely to stay at your company for the long term. People want to work in spaces that support how they want to work. If your office isn't giving them that, they'll stay at home.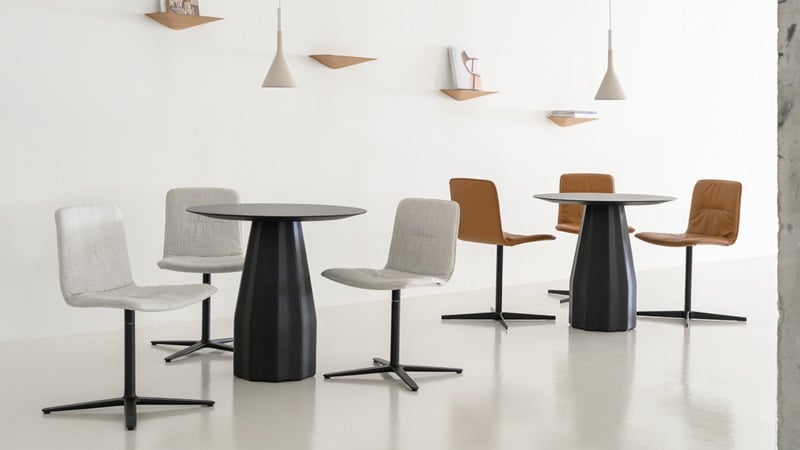 3. Not making the most of your existing assets
'Out with the old, in with the new' - it's a habit we've become accustomed to as consumers. But it's one that's seen us hurtling towards environmental disaster, with millions of unwanted products ending up in landfill every year.
Instead of buying all new furniture, you may be able to repurpose or reconfigure some of your existing assets. Not only will it help reduce your carbon footprint, but it will also help reduce your costs.
4. Leaving decisions too late
You've been here before. There's five weeks to go and you're still deciding between furniture options. Or you've made a decision and are having second thoughts. And there's no time to go back on it or test out new solutions.
The procurement process can take a long time. And there can be so much time lost, whether waiting for POs or deliberating solutions internally. Make sure you allow time to work through different revisions so you can evolve the design and value engineer to get to the right solution.
5. Going over budget
It's every procurement and facilities managers' worst nightmare. Having to explain to your senior managers and the board that you've gone over budget.
You wanted the best furniture products, the most sustainable, and products that work for all abilities. But somewhere along the way, you've overspent. A good office furniture consultancy should be able to give you numerous options at different price points to meet your requirements.
Lean on them for advice and expertise so you can make educated and intelligent choices about what you can get for your budget. They are there to guide you through the process. A partner, not just a supplier.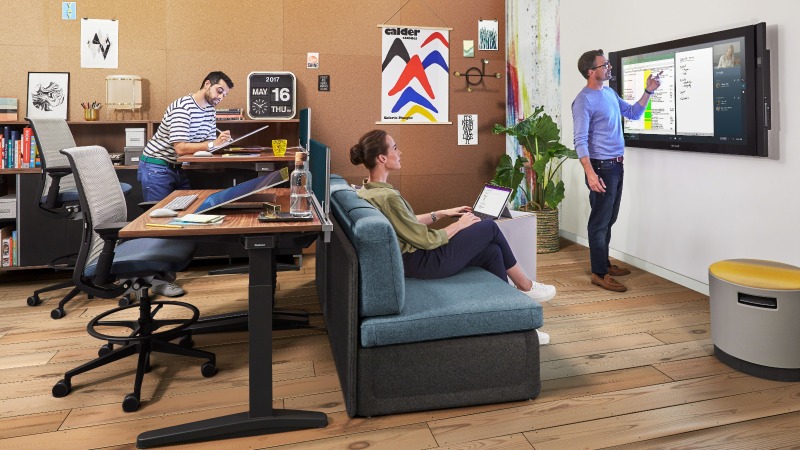 6. Not aligning with other contractors early on
Furniture is often seen as the last piece of the puzzle. The layout and decor has been decided on. The sockets and cables are all fitted. Now it's time to add the furniture.
Sounds simple. But in reality, the earlier you can get your office furniture provider involved in conversations with the project team, architects, IT contractors and other suppliers, the more value you will get from them.
By allowing your office furniture provider direct dialogue with IT and AC contractors, they can understand what is happening on site and when, and align processes accordingly. This will all result in a smoother and less disruptive process.
Summary
By avoiding these mistakes, you can ensure your project is a success. Get your office space right and you'll have a thriving workplace with highly engaged, happy and productive employees.