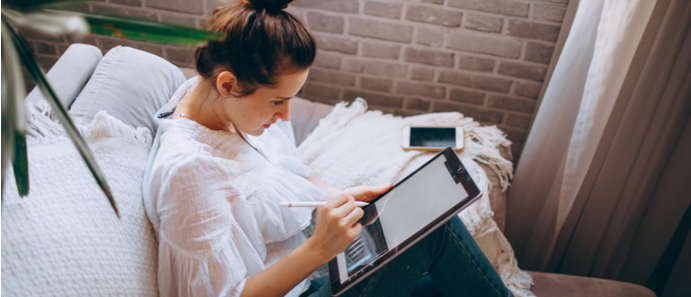 This last year may have been a crash course in virtual collaboration for some, but the statistics say many distributed teams are still not getting it right. What can we do to improve their rates of productivity and creativity?
According to a study by Lucid:
"75% of employees ranked team collaboration as the aspect of their work that's suffered the most from working at home."
What's going wrong with virtual collaboration and what's the answer?
Here are 6 tips to improve your virtual collaboration strategy, upgrade your tools and design more inclusive spaces for mixed presence working:
1.Take a tip from Agile
Regardless of whether you are a team of software developers or not, virtual teams can really benefit from daily group meetings like the Agile 'stand up.'
Patricia Kammer, Principal Researcher at Steelcase has written about this and other methods of ensuring better virtual collaboration. She says that a remote or mixed presence team can also benefit from a 'scrum master' role - someone who will be:
"responsible for knowing what everyone is doing and making sure everyone is working on the right things. Understanding how 'my work' fits into a larger stream of activities is especially important when people aren't physically connected anymore. Remote work requires a lot more formalisation of what would be more informal in the office."
Using software like Asana to create shared 'Kanban' boards - visible to everyone and demonstrating ongoing contingencies - can help keep people on task and engaged.
2. Don't be a slave to Slack
Slack has been a great tool for remote teams to stay in touch, but the incessant alerts are becoming a distraction for many. Be careful which channels you are subscribed to, switch your notifications off when you need to and don't let your day become one giant 'frankenmeeting'.
IM can be useful for rapid sharing of files or links, as well as intense collaboration on specific group tasks - such as testing a new service. But it can disrupt concentrated work and hamper productivity if it's not kept in check.
3. We're missing working side by side
Writing in the Harvard Business Review, management coach Elizabeth Grace Saunders suggests that one-on-one virtual collaboration may be the answer to remote workers struggling with complex tasks and demotivated by constant solo working.
She says there's no reason why video collaboration should be time-limited or restricted only to larger scale meetings:
"I've seen a trend toward "virtual side-by-side" working. You start your video call with a colleague and do your work on a particular shared project at the same time. This way, you can easily stop and ask them a question or ask for feedback whenever you get stuck. Since the person is already "there" and working on something similar, the collaboration can move forward more smoothly."
4. Correct the 'presence disparity'
Collaborating via video conference becomes more complicated when some people are co-located and others aren't. The phenomena of 'presence disparity' - where virtual team members become sidelined and ignored - is a very real problem. But you can select better hardware options to improve this situation: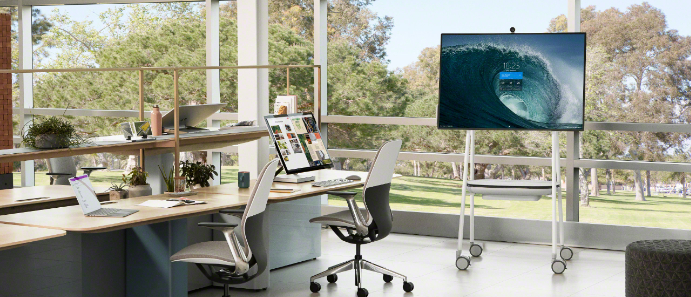 Changing the setting for video conferencing and untethering from table seatings, encourages office based team members to position themselves better to include virtual participants
Flexible video conferencing can help you handle sight lines and acoustics better - particularly if areas are equipped with upholstered screens and other sound deadening furnishings
All this should remind us of what Patricia Kammer says is the key to focused and productive virtual collaboration:
"When people can see each other, they're able to interpret body language, gestures, expressions and other cues that help you "read the room" and they're less likely to interrupt or speak over one another or multi-task."
5. Deploy Virtual whiteboards
One of the other major reasons remote collaboration can be so hard is the software we end up having to use:
Less than half (41%) of the Lucid study participants said that cloud collaboration platforms actually helped them and their remote teammates collaborate
But virtual whiteboards are one of the success stories of lockdown - with over 90% of the Lucid study participants noting they have been helpful to them in their collaboration.
Virtual whiteboards like those from Microsoft allow team members to make creative contributions to shared boards in real time - no matter whether they're calling in remotely or sitting in the office with other team members.
With touch screen technology participants in the meeting room can 'write' directly on the virtual whiteboard, while remote participants can use their devices (lap top, mobile or tablet) to draw contributions, post images and other attachments, too.
The whiteboard app Mural, also has an interesting feature for virtual collaboration - the ability for participants to set up a poll and vote anonymously on ideas to move forward with. Gathering feedback from colleagues in real time, without letting this process become 'personal' is another way of levelling the playing field between virtual and 'real world' conferencing participants.
6. Don't forget about face-to-face
As lockdown is eased, remote and mixed presence teams need the opportunity to reconnect in the real world. Although virtual teams have been a success in many businesses, a 100% virtual work life is not what most people want. In fact, the UK workplace survey concluded that:
67% of UK office workers want a hybrid of home work and office work
And this really should come as no surprise. The author Paul Axtell, explains the psychological power behind face to face contact in his book 'Meetings Matter'.
"In-person meetings provide a sense of intimacy, connection and empathy that is difficult to replicate via video. It's much easier to ask for attentive listening and presence, which creates the psychological safety that people need to sense in order to engage and participate fully."
But as home working is here to stay, and may be a dominant model for some, businesses need to optimise their real world office space as social and creative hubs where connections between virtual collaborators can be made.
Many companies are anticipating this need. They are focusing on creating communal spaces where remote teams can meet, maybe only once a month or quarter, but with a greater sense of purpose and intensity.
These will be more experiential and immersive environments designed to stimulate and energise teams who usually work apart. They will support a range of celebratory, learning and collaborative activities that can help remote teams learn from each other and bond more effectively.