Making Distance Disappear - Steelcase 360 Magazine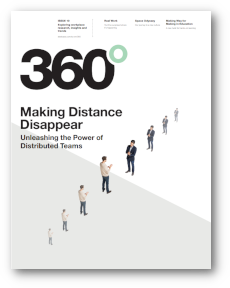 For teams that collaborate across locations, videoconferencing means new ways of working—and new complexities. As interactions go virtual, how a workplace is designed has unprecedented power to support the journey toward becoming a highly functional team.
Steelcase performed in-depth research and has developed a series of space solutions that help eliminate the gap of not being collocated.