The New Leader - Steelcase 360 Magazine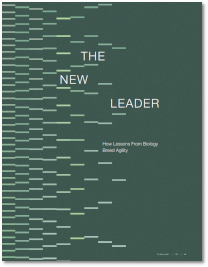 Find out how workspace can create the conditions for an engaged, agile and resilient workforce.
In the past, executive offices were the predominant location for leaders to get work done and played a role in representing status and hierarchy. Nowadays, leaders spend more time working anywhere and have to deal with a complex business environment.
Steelcase research demonstrates that space can help leaders to lead. The physical workplace is an important agent within an organisation that can enable openness, transparency and flexibility.