Designing a 'green office' that can be truly part of a circular economy is one of the greatest challenges and opportunities for modern business.
It is an opportunity because it promises a more durable, sustainable and profitable way of being for us all. And it is a challenge because a wasteful mindset is still built into so much of our business thinking and operational process.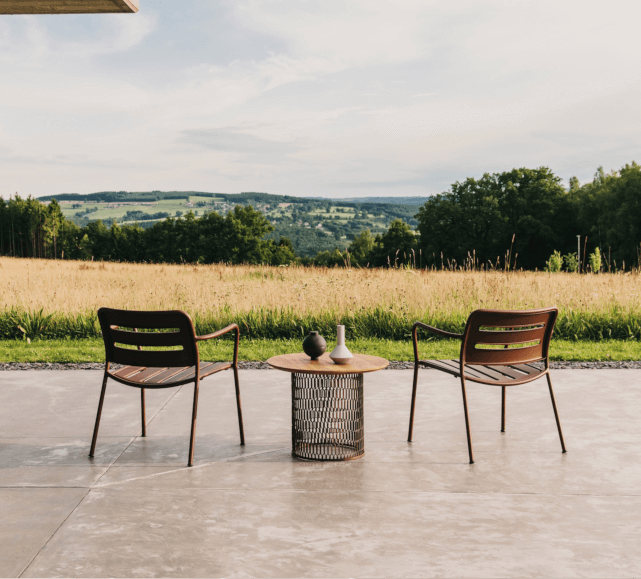 What is the circular economy?
Campaigners remind us that in spite of recent shifts in environmental awareness, businesses are still wasteful. Wasteful of energy, resources, materials, creativity and people.
"We take, we make and we dispose."

Ellen MacArthur Foundation
When something is no longer needed we simply dump it and replace it. It's an old business mindset that sees waste as an unavoidable byproduct of our operations and seeks to remove and forget about it as quickly as possible.
This old mindset creatively designs for obsolescence to stimulate future demand, without regard for the waste that wholesale replacement will generate.
In contrast, the mindset of the circular economy sees waste as a potential source of energy and replenishment. It, therefore, seeks to harness it and use it as future capital.
How circularity adds value
A circular economy is one that is restorative and regenerative by design.
1. Designing to reuse, recycle and restore
All the choices you make within an office - from the way you handle your everyday recycling to your selection of an energy supplier impacts upon your ability to reduce your environmental impact.
But what about the furniture you use? Where is it sourced from and what happens to it at the end of its life?
In the circular economy office furniture should be built for easy disassembly, allowing pieces to be separated easily and quickly for replacement or recycling.
End of use programmes where furniture is bought back or otherwise re-introduced into the supply chain, can help businesses dispose of their surplus office furniture in socially, economically and environmentally responsible ways.
Sourcing sustainability
The green office also sources sustainable furnishing that recycles and reuses materials in innovative ways. For example, Steelcase have pioneered sustainable design and build practices, including building products with 'planked-veneer', (oak and walnut pieces leftover from other processes) that cannot be used in other products.
Today, this previously unusable wood is being turned into sustainable, one-of-a-kind furniture that is showcasing its organic materiality - the knots, visible grain and colour variations that reminds us of its origins and the sustainability agenda itself.
Circular buildings?
Even buildings themselves can be part of this kind of circular thinking - the creative reuse of abandoned spaces can build dynamic spaces where businesses can mingle and inspire each other. In Rotterdam a derelict Center Parcs holiday resort has become the exemplar of just this kind of initiative.
Above ground, (within an old night club building) are a mix of offices for consultancies, architects and others, an ecosystem of 'circular' entrepreneurs - while in the concrete bowels of the swimming pool building mushrooms are grown, leathers tanned and waste recycled.
2. Harnessing tech to change the way you use space
Technology can be deployed to ensure we are all using our workspaces in smarter and more environmentally sensitive ways. For example, Steelcase's workplace advisor can be used to monitor, quantify and optimise ongoing workplace performance. It can see how what spaces are used when, calculating how they can be used most efficiently and by extension how their consumption of power, light and heat might be managed to reduce costs and minimise their carbon footprint. It can help us make long term decisions about what we really need from our workspaces and how they can be responsibly optimised for commercial and environmental impact.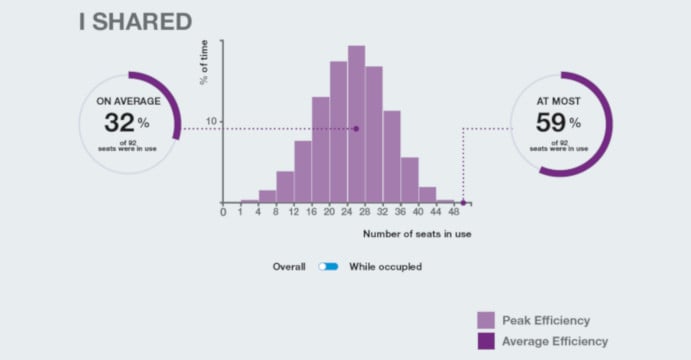 3. Helping workers stay at home
Design your office to support flexible working.
Time and care taken over the provisions you make for home working can result in greater productivity and help to limit the amount of traffic and pollution generated by people's daily commutes.
One US study has estimated that 'telecommuting' could save the emission of 423,000 tons of greenhouse gas every year. According to Forbes, working from home just one day a week could make a huge difference to the total carbon footprint of your business.
Supporting work from home initiatives can help employees develop a better and more sustainable work/life balance, lessening the stress of commuting and allowing for deeper thinking outside of a busy office environment. Flexibility of this kind can support more diversity in the workforce and help you choose from a broader range of candidates when you are selecting a team.
Develop a mindset that makes you less prone to the waste of human capital.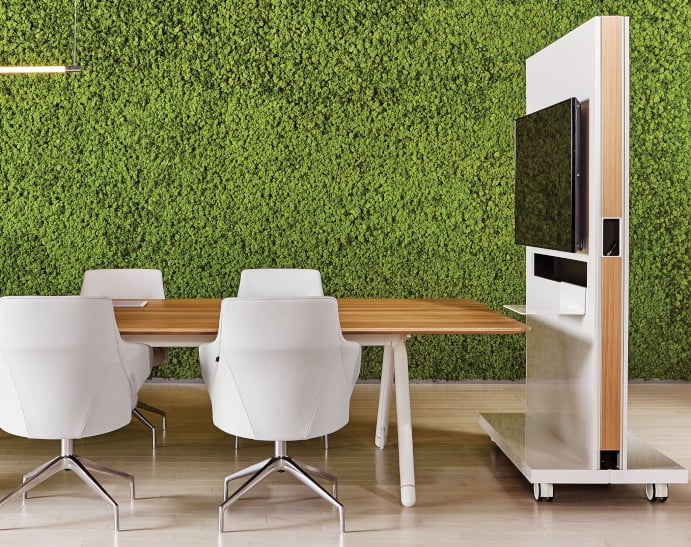 How to support flexible working in your business

Ensure your teleconferencing and screen sharing technology is fit for purpose and properly integrated into your office design. Those calling in should feel included and engaged. Video calling should be set up with a field of vision that doesn't exclude anyone who needs to participate. At the same time, businesses should be set up to welcome and incorporate home workers quickly into the workspace on the days when they are required to be there. This means providing desks and chairs with settings that are easy to adjust - as well as offering spaces where colleagues can catch up face to face, both formally and informally.
4. Nurturing your future leaders
Our attitude towards the environment and future sustainability is turning out to be one of the key inter-generational struggles of our era.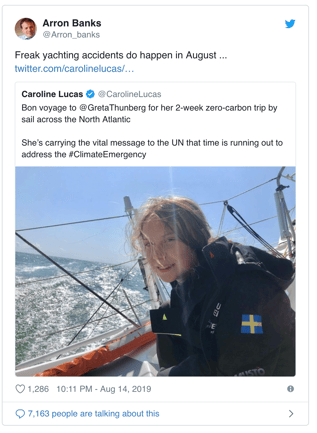 And as the futurist Keith Coats has pointed out, corporations can't avoid being part of the debate.
New generations of workers are demanding real change in the behaviour of business and, when they are ignored, simply moving on.
Coats argues businesses will not be sustainable and will not survive if their practices do not meet the expectations of this new wave of employees and customers.
Why should your business care?
Running a 'green office' will be increasingly necessary in a world of dwindling, finite natural resources.
But it is also an opportunity to make your business more agile, durable and, ultimately, more profitable through a deep seated change in mindset.
There is a whole new generation for whom waste is simply an anathema; a generation who are intent on realising the full benefit of sustainabilty as a cultural, creative and value driven endeavour.
It is this demographic who will be increasingly, and inexorably, demanding wholesale change in the way businesses are designed and organised. And if businesses can harness their energy and creativity - then the possibilities are endless.